We're going DIY for RIPE 80!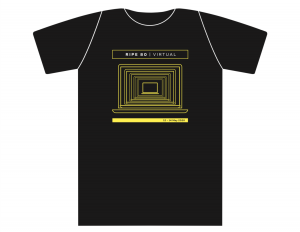 Would you like to make yourself a RIPE 80 t-shirt? Download the official RIPE 80 t-shirt design, and get it printed near you.
P.S. A black t-shirt and a little fabric paint can go a long way!
Please note that the RIPE NCC will not bear any t-shirt related costs including the cost of t-shirts, printing or shipping.